An Instagram account is an effective advertising tool that you can use to promote, present and sell products or services. However, in the profile header, you can specify only one active link and only 150 characters in the description, and for those who run their business on Instagram, this is too little. Especially if you are in sales, running marathons, training courses, sharing guides or just useful materials.
How to get out of this situation? It's very simple, you can use the Taplink service or another similar resource.
What is Taplink
Taplink is one of the most popular multi-link building services, it allows you to put all the links you need in one. It is often referred to as a mini landing page, micro site, or business card site. With its help, you can design a small website, the design of which is adapted for mobile devices.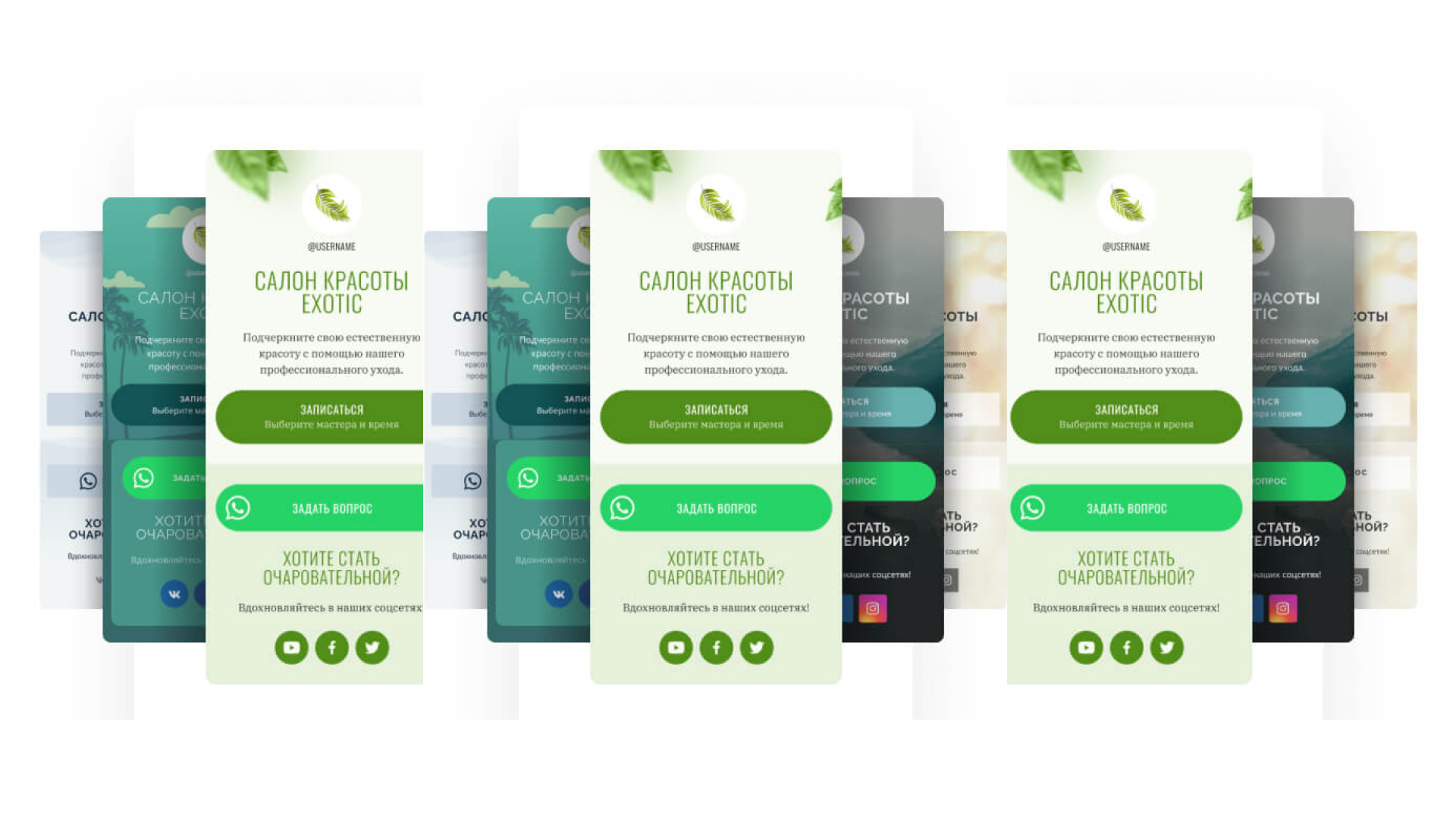 The main advantage of this service is that you don't need to be a developer or designer to work with it. It is enough to register in the service and select the necessary sections and elements for your site.
But since Taplink has a lot of functionality, it is difficult for many to independently figure out how to configure and connect the service. In this case, it is worth contacting the professionals.
In the web studio "Dream-Line" you can order the creation of a website on the Taplink platform. The studio's team proposes to implement a microsite for Instagram not only on the standard blocks of the service, but also non-standard solutions and a unique design so that your multi-link will attract even more potential customers.
For whom and for what purposes is Taplink suitable
For entrepreneurs
Mini Landing Page on Taplink is an effective tool for increasing traffic. It greatly simplifies communication with customers and allows you to increase the flow of customers. For brands that already have their own site, the service offers to place the main pages of sites that are important for customers to simplify the search for information on a multi-page site, as well as quick access to contacts.
Bloggers and influencers
It will help you to always be in touch with your subscribers thanks to communication in various messengers and social networks. You can collect content from various resources in one place: current news, copyright products, announcements, guides, and all this on a site with a convenient design and a laconic interface.
For organizers of events
With taplink, you can communicate your upcoming event to a wider audience. Send out invitations to a special occasion or private event such as a wedding. In the era of digital technology, this will create a striking effect, and information will always be "at hand" for guests. A big plus, this type of invitation saves the budget of the newlyweds as much as possible, because classic printed design invitations are much more expensive.
Self-employed and freelancers
If you do not need a cumbersome site with a complex structure, then a Taplink site is exactly what you need. A simple mini-landing page with contacts, cases, price list and a list of services will help you attract more customers from various social networks.

Taplink is suitable for companies that actively communicate with their audience on Instagram and develop in such business areas as the beauty industry, medicine, business promotion services, educational products, personal brand, network business and others.
One of the projects in the niche of the beauty industry was Taplink for Express Beauty, developed by the specialists of the "Dream-Line" company.
What Taplink.cc offers
Create forms for accepting applications and receiving targeted audience actions. This allows you to save money on the creation and maintenance of the site.
Draw up a record form. The client is provided with the opportunity to conveniently sign up for a service, procedure, session or webinar.
Add sliders for pictures and videos. So the client has the opportunity to get acquainted with the service, company or view the presented product.
Online store on Instagram. A full-featured service, which presents a product or product with the ability to pay for it, add a delivery address and communication methods.
Analyze statistics. Taplink allows you to track user activity and provide an analytical overview.
Optimize your business with Facebook pixel.
Integrate online checkout for official work.
Automate your business using CRM systems.
Install maps so customers always know where your business is.
Countdown timer. An excellent function for those who are planning sales, promotions, or offering a particular service / product at a special price or with a discount.
HTML blocks. With their help, you can create a unique design and add functionality that is not provided by Taplink. It is best to contact the developers to implement such blocks.
Modules built into the site. They make it possible to connect Google Analytics, receive notifications in instant messengers and email, collect contacts and send mailings. Each module comes with detailed setup instructions.
To create a high-quality Taplink you need:
Determine the goal: to understand what the user should see for what actions he needs to carry out.
Find a good example for the design and decide on the design of your page.
Construct logical and convenient chaining between blocks so that the structure is observed. The filling of the blocks is also important, do not add blurry long texts and unnecessary graphics.
A mini landing page for Taplink should be simple and logical, pleasant and easy to understand.
To create a website on Taplink, you need to approach the issue responsibly. The platform helps to develop a business, build a career and make money. But a micro-site should be intuitive and pleasant to read. If you need a high-quality customized and designed page on Taplink, please contact the specialists of the Dream-Line web studio.