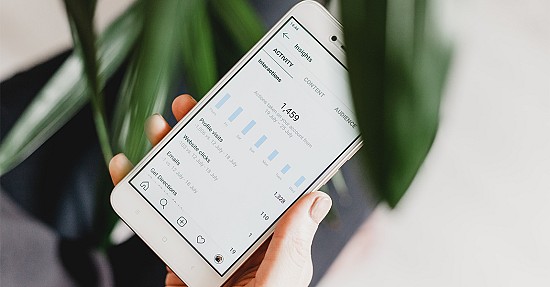 Microsite Instagram is a website based on the platform of services for creating multi-links, created with the aim of attracting subscribers and customers, increasing audience interest, customer confidence, and increasing sales. An Instagram microsite consists of one or more pages. You can post photo and video content on the site to visually decorate the site or show the benefits of products.
We use the following platforms: ChokoLink, mssg.me, UNILINK and others.
Our team has experience in developing an Instagram microsite for various purposes.
Benefits of an Instagram microsite:
Promotion. With the help of the multi-link services, you will tell about yourself, work or services and show your professional level. The limitation for descriptions in the Instagram profile is 150 characters, for example, in SendPulse there are no such limitations.
Convenience. The microsite allows the user to quickly and conveniently get acquainted with detailed information about goods or services and make orders without leaving Instagram. As you know, Instagram does not provide an opportunity to place active links to external resources under publications, this problem can be solved with multi-link.
Means of communication. The ability to connect popular instant messengers and not limit communication with clients to direct only.
Systematization. Allows you to organize information about your Instagram page. Using different blocks, organize information about products and services, add a block with a map and a calculator for calculating the cost of goods.
Expanding your audience. Microsite for Instagram is another way to promote a site for owners of existing sites. Allows you to attract new audiences through Instagram and direct them to an existing site using an "intermediary site". Such a site contains information for user engagement and links to go to the main site.
Mini online store. Allows you to create your own mini online store linked to Instagram. If you have a small assortment, this mini-store will suit you perfectly. Add a photo and description of the product, cost, delivery scheme.
Suitable for:
Owners of selling pages on Instagram;
Bloggers;
Owners of pages with services;
Website owners who plan to promote on Instagram.
An Instagram microsite is needed for the following purposes:
Tell about you and your services or goods;
Increase sales;
It is beneficial to stand out against the background of competitors;
Create a mini online store;
Attract new subscribers and customers;
Increase the level of trust.
Why you should order the development of an Instagram microsite in the Dream-Line web studio.
Firstly, our advantage is our extensive experience in developing this type of mini-site.
Secondly, the site is developed taking into account the selected topic, has an engaging design and contains all the specified functionality within the framework of the functionality of the services.
Regardless of the type of mini-site for Instagram, we will offer you the best option for functionality and prices.
Discuss in more detail the possibilities and functionality of the site with our specialists. Call or write, we will be happy to answer all your questions.