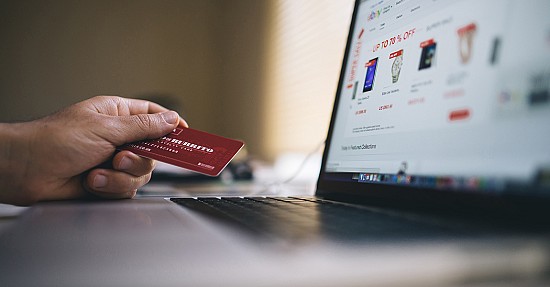 Online store - buy fast!
An online store is a site that helps firms sell goods via the Internet, and buyers purchase them. Functions for placing an order, choosing a payment method and the payment itself are carried out online.





Typically, an online store has the following components:
a short description of the field of activity of the company;
registration / authorization and personal account
catalog;
shopping cart;
latest news;
work schedule of the company, information on contact details.
Creation of an online store
Few people today like to travel to the other end of the city, region or country for shopping. Many are tired of wandering around the shops in search of the necessary product, it takes a lot of time and desire, it is much easier to do it remotely. Therefore, the creation of an online store, more than ever, comes in handy.
The time will come when there will be no place for large stationary stores, they will disappear, and their owners will lose business and profits. In order not to become one of them, it is necessary to "turn on" in time and create a modern website - an online store.
As you know, in order to create a stationary store, you need to contact various authorities, learn from the experience of other entrepreneurs, consult with marketers, psychologists and other specialists, respectively, it is impossible to create a store solely alone. The same applies to an electronic store: it is impossible to create an online store for free, this is a painstaking work of a group of specialists, which includes programmers, marketers, SEO specialists, and online journalists. Creating a store website is a transition to a new modern type of trade, which has its own rules and nuances. Contact us and our team will be happy to help you!
What are the features of the creation of online stores?
The development of online stores has a number of features, for example, the design of the site must be unique and at the same time comfortable for the client, in which case he will devote a lot of time to the resource, which in turn increases the likelihood of a purchase. In addition, you need to use a unique general concept, but if you do not have one, we will help you develop it. It is impossible to simply start selling with the help of an online store, it must have an individual "face", a user-friendly interface and a recognizable style. An online store, or rather, its creation, takes time and effort, so take it with patience, and you will get an effective result.
The work of our company is not just writing software code, it is an integrated and creative approach to each project: selection of design for the specifics of the store, the possibility of website promotion, promotion and SEO-optimization. As well as support of the site at all stages of its development, we will not let it float freely.
In order to order an online store inexpensively (Ukraine), fill out the form on the website or contact us by phone. You can see our work, including examples of creating online stores, in the portfolio section.