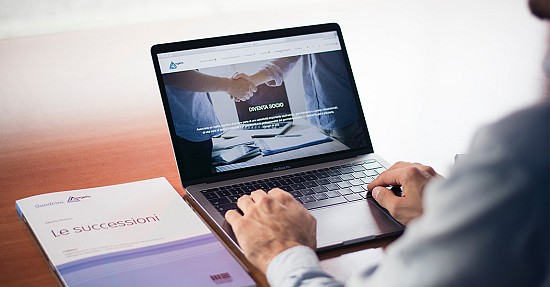 The creation of a corporate website is an obligatory stage in the development of a serious company.
Before developing a corporate website, you need to consider the possibility of placing additional services:
online order form for goods/services;
the possibility of feedback;
search on the site by requests;
the help of an online consultant;
online store system, etc.
The main advantages of a corporate website:
the site emphasizes the image and status of the company;
this step helps clients to easily get all the necessary information about the company from the corporate website: prices, news, offers, contact details, etc .;
in large companies, corporate sites can be used to exchange information between employees.
Today, every company faces a difficult task: to win over its consumers, both in the real world and in the virtual one. This is closely related to the transition to the information age, and cannot be denied in any way. The creation of a corporate website is a necessary stage for the development of a successful company. At the same time, the site for corporate clients should contain the maximum amount of information about the company's field of activity, the services, and goods offered, vacancies, the latest news, etc.
What is a corporate website?
If you ask Google for "corporate website of the company creation", then you can get a lot of information, read and get confused in it. It is important to understand that a corporate website is an Internet office, a representation of a company in the virtual world. Its main goal is to increase the company's image and prestige, as well as to conquer a new target audience, that is, to enter global sales markets. A corporate site allows you to automate certain business processes, which greatly simplifies work, for example, with clients. A corporate website is recommended for companies that have a wide customer base, an established network of partners and resellers. Such a site provides for online interaction with customers or business partners: for example, electronic document exchange, internal news, interactive communication, promotions for company employees, corporate rules of the company. On the corporate website, they often post their logos, awards, and photo report from corporate events.
Why «Dream-Line»?
We can create a website, the prices of which will pleasantly surprise you, and the quality will be excellent. We have been working for more than 5 years, we have a good reputation, awards, and recognition in the city. The best specialists in the web industry will work for you. Website development is a responsible, but also very effective, way, for example, a website is around-the-clock, high-quality advertising of your company around the world. You can order a corporate website by filling out an application on the website or by contacting us by phone. If you are still not sure, you can familiarize yourself with examples of our work on the website in the portfolio section.